Instructional Team
The ASU Spark Method™ Facilitator Certification program was designed by a team of ASU staff and ASU Spark Method™ co-creators to ensure the learning objectives, course framework, and assessments are validated and aligned to the ASU Spark Methodology standards. The curriculum and applied facilitation project for this program are led by the following instructors.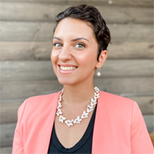 Anca received her MS in Management from W. P. Carey School of Business and her Six Sigma Green Belt Certification from the Ira A. Fulton Schools of Engineering. She is dedicated to process improvement and, utilizing this passion, she co-created the ASU Spark Method™. She is the Associate Director of Recruitment at the Ira A. Fulton Schools of Engineering, focusing on graudate student recruitment, strategic recruitment development, improving the status quo, developing relationships, and creating a positive work environment. Anca is truly passionate about access to education, helping to create change-makers, and developing innovative ideas to help ASU grow. Outside of work, Anca likes to travel, spend time with family, do DIY projects, and has been a professional dancer/performer for 16+ years.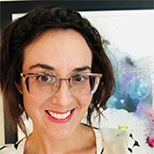 Cary is passionate about designing organizational processes, structures, and cultures that allow people to flourish in their workplaces. While her career journey has taken a somewhat winding path – including everything from helping startups launch, to auditing public companies, to running large HR departments and everything in between – the core of her passion has remained the same: to work with the people of an organization to create a positive culture, where all members can thrive. She is one of the co-creators of the ASU Spark Method™, a problem-solving approach designed to help teams move from issue to action. When she's not at work, she's chasing her two young kiddos around, completing a Ph.D. program at the Hugh Downs School of Human Communication, and sharing all of the craziness that is their life with her husband.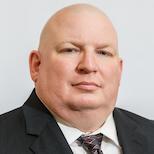 Clayton, MBA, is the Director of the Business and Finance Organizational Performance Office in the Office of the Executive Vice President, Treasurer and Chief Financial Officer at Arizona State University and co-creator of The ASU Spark Method™. His office consults with nine diverse Business and Finance operational areas to lower costs, improve operational efficiency and provide the highest quality customer experience to internal and external customers. Mr. Taylor is a Certified Six Sigma Master Black Belt with experience deploying Lean Six Sigma and process improvement initiatives in a variety of service organizations. He is an experienced team and project manager who is skilled at training, facilitating, coaching, developing, and motivating work teams to achieve high productivity and quality goals.