Exploring STEAM and Workforce Development in Costa Rica
The office of Global Outreach and Extended Education has continued to expand Arizona State University's presence in Costa Rica through the avenues of STEM education to secondary school boys and girls and workforce development opportunities in the medical device industry and beyond.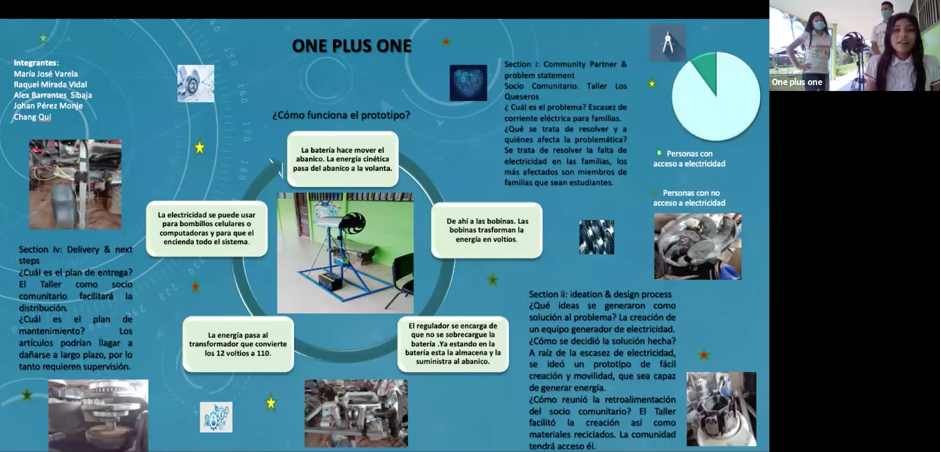 In December, the Women in EPICS program concluded with a virtual final showcase celebrating the achievements of secondary school boys and girls throughout Costa Rica. Women in EPICS is a design-based, service-learning and social entrepreneurship program that incorporates STEAM and the human-centered design process. Sponsored by the U.S. Embassy in Costa Rica, and implemented by the Costa Rican Ministry of Public Education, Arizona State University and the Costa Rican Investment Promotion Agency (CINDE), this program provides an opportunity and platform for female students in Costa Rica to learn and possibly pursue a future in STEAM. The program utilizes the Engineering Projects in Community Service (EPICS) curriculum developed by Purdue University that was designed to help students develop the skills necessary to meet the needs of diverse stakeholders and sharpen their technical skills. Arizona State University is a hub for the EPICS K12, now known as EPICS High, program in the Phoenix, Arizona area.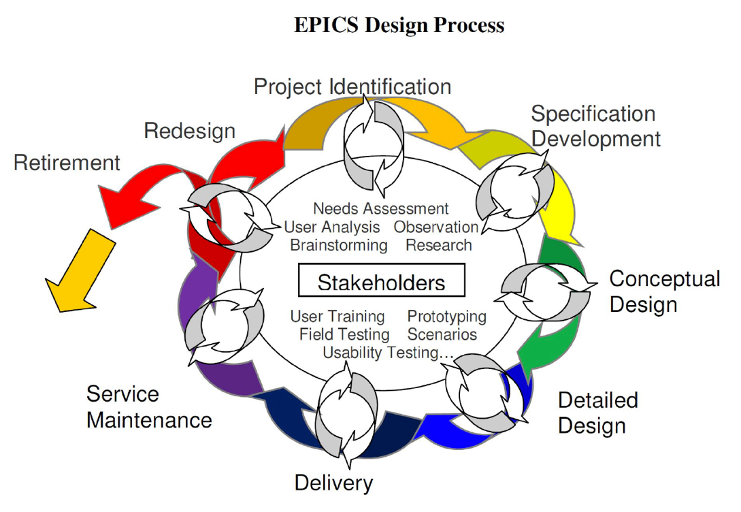 EPICS teams work closely with local not-for-profit agencies to develop and deliver engineering solutions to solve real-world challenges. The program instills the importance of service while exposing and increasing the pipeline of students interested in science, technology, engineering, arts and mathematics pathways. The program has proven to be an engagement tool for developing an appreciation for STEAM and service learning by providing students authentic engineering learning experiences in context.
From September to December, female-led teams of students in the participating 6 secondary schools have worked alongside local community partners to identify challenges and develop a potential solution. Following the EPICS design process, teams have conducted research into the challenges and have designed solutions with the guidance of industry mentors that will provide value to stakeholders.
The Women in EPICS program taught both girls and boys the basic fundamentals of working within a team, meeting deadlines, and receiving and applying feedback from stakeholders, and introduce them to STEAM subjects as potential future career paths. The program leveraged industry partnerships and engagement from companies in Costa Rica, such as Boston Scientific, Procter & Gamble and Tek Experts.
78 students composed the 18 teams that competed for the first, second and third place ranking for their prototype. All teams had a chance to present their prototypes and posters to fellow students, mentors, teachers and judges. A copy of the posters and presentation recordings can be found at https://sites.google.com/asu.edu/women-in-epics-final-showcase/welcome.
Special congratulations to the top 3 placing teams:
1st place – The Looney Bike, Liceo El Carmen de Biolley
2nd place – Compression Arm, Liceo de Santa Teresita
3rd place – One Plus One, Liceo El Carmen de Biolley

In addition to the Women in EPICS program, Global Outreach and Extended Education are now offering educational workforce development opportunities in the form of short, focused and stackable workshops covering desired topics within automation and pneumatics, polymers and biomaterials, and medical device design and development. Through a series of collaborative efforts between industry partners and Universidad Latina de Costa Rica, the creation of stackable credentials from workshops to specializations to certifications for industry upskilling in Costa Rica was developed.
The workshops are currently offered virtually as 15-hour instructional sessions, covering a specific topic and taught by university faculty and experienced practitioners in the area. Workshops can be taken individually, or as part of a sequence to pursue a specialization -- 3 workshops plus a comprehensive exam. Fulfilling 3 specializations, or 9 workshops total plus the completion of an applied project demonstrating thorough comprehension of the priority area will result in a professional certification issued by Arizona State University.
The purpose of this opportunity is to reach beyond theory and target applicability in the workforce to provide participants the opportunity to quickly equip themselves with the knowledge and tools needed to advance in their careers and also provide valuable contributions to their employer.
The first workshops will launch from the automation and pneumatics topic area, introducing programmable logic controllers, embedded systems and mechatronic systems. To learn more about the workshops, please visit https://asuengineeringonline.com/meddeviceworkshops. For any questions, please contact Meghan Gibson, senior program coordinator at meghan.gibson@asu.edu, or (480) 965-8515.
 -
 Written by Meghan Gibson, ASU.